It might be very difficult to find the top plumber in Los Angeles. A key to solving your problem or finishing a project is understanding how to pick the best plumber out of the group.
If you live in Los Angeles and need a plumber, have a look at our directory of local plumbers, which includes details on average prices, questions to ask prospective contractors, and more.
According to the Census Bureau an estimated 6,930 plumbers serving in los Angeles, CA. These plumbers serve an estimated 339,641 individuals or 1.4 million households.
In the Los Angeles metropolitan region, hiring a plumber should cost about $34 per hour, but keep in mind that actual expenses will vary depending on several variables, including the scope and complexity of the problem or project. Before choosing, get quotes from several local plumbers and compare prices.
Affordable Plumbers Near Los Angeles
If you're a resident of the bustling city of Los Angeles, you know that plumbing issues can strike at any time and often when you least expect them. Whether it's a leaky faucet, a clogged drain, or a more complex plumbing problem, finding affordable and reliable plumbers near Los Angeles is essential. Plumbers Los Angeles facilitates the connection between you and qualified plumbers who are dependable and proficient in handling installation and repairs.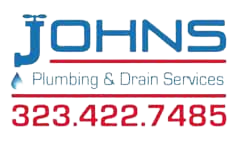 John's Plumbing & Drain Services
John's Plumbing & Drain Services, located in Los Angeles, CA, has over 10 years of experience in offering residential and commercial plumbing solutions including drainage, pipelining, and 24/7 emergency services.
Address: 3847 Brunswick Ave., Los Angeles, CA 90039
Phone Number: (323) 422-7485
Complaint Ratio: 0%
---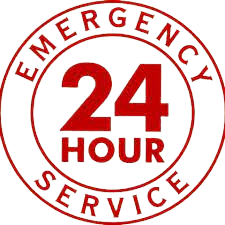 24 HR Emergency Plumber Los Angeles Inc
24 HR Emergency Plumber Los Angeles Inc. has over 41 years of expertise and provides 24-hour emergency plumbing and drain cleaning services in the Los Angeles area. Serving both business and residential premises, services offered include water replacement, faucet installation, and maintenance.
Address: 415 S Harvard Blvd. Apt 114, Los Angeles, CA 90020
Phone Number: (323) 765-1488
Complaints Ratio: 0%
---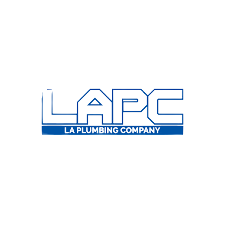 LA Plumbing Company | Plumber in Redondo Beach, CA
With more than 10 years of experience, LA Plumbing Company offers full plumbing services in Los Angeles, including installation, maintenance, repair, and round-the-clock emergency support, for both commercial and residential premises.
Address: 609 Amapola Ave., Torrance, CA 90501
Phone Number: (424) 677-2359
Complaints Ratio: 0%
---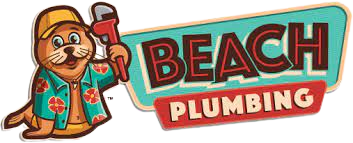 In Long Beach and Orange County, California, Beach Plumbing, a second-generation family-run business since 1993, offers a comprehensive range of plumbing services. Services include drain cleaning, tankless water heater replacement, pipe repair, and modern solutions.
Address: 10532 Walker St. # A, Cypress, CA 90630
Phone Number: (714) 312-3783
Complaints Ratio: 0%
---

With an emphasis on quality and client happiness, Local Plumbers provides a comprehensive range of plumbing services. Fast and assured work is emphasized by the organization, which offers expert personnel, low prices, and no hidden expenses in addition to 24/7 emergency services.
Address: 14967 Oswald St., Sylmar, CA 91342
Phone Number: (855) 505-6225
Complaints Ratio: 0%
---

Power Pro Plumbing Heating & Air
Established in Long Beach in 2002, Power Pro Plumbing provides expert services for heating, air conditioning, and plumbing. The company, which employs over 100 people in three locations, specializes in drain, sewer, and water heater repairs and offers prompt, round-the-clock assistance. It is operational in Ontario, Anaheim, and Los Angeles.
Address: 11441 Beach St., Cerritos, CA 90703
Phone Number: (310) 324-3661
Complaints Ratio: 0%
---

Advantage Plumbing & Rooter
Founded by Steve Hutkin and situated in the San Fernando Valley, Advantage Plumbing & Rooter has been under family ownership for a period of 27 years. The business serves both residential and commercial clients in Los Angeles and the neighboring areas, providing services such hot water heaters, drain cleaning, gas pipes, sewer repair, and toilet and faucet repairs.
Address: 2361 Barton Ln, Montrose, CA 91020
Phone Number: (310) 278-3554
Complaints Ratio: 20%
---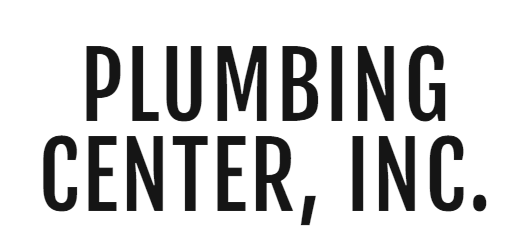 Most of Los Angeles County, including Beverly Hills and Santa Monica, is served by the reputable plumbing company Plumbing Center, Inc. With a focus on client happiness and excellent service, it offers services ranging from faucet installation to sewage line repair and drain cleaning while specializing in residential, commercial, and bonded sewer plumbing.
Address: 12515 Pacific Ave. #210, Los Angeles, CA 90066
Phone Number: (310) 278-3554
Complaints Ratio: 20%
---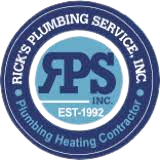 Rick's Plumbing & Water Heating Repair
In Southern California, Rick's Plumbing & Water Heating Repair provides professional water heater repair and replacement services, including tankless choices. It offers top-notch labor and quick response times, usually within 24 hours, with a commitment to quality, safety, and energy efficiency.
Address: 6464 Sunset Blvd. #426, Los Angeles, CA 90028
Phone Number: (323) 955-2674
Complaints Ratio: 0%
---

American Drain Works and Plumbing Company
An all-inclusive range of plumbing services are offered for home and light commercial needs by American Drain Works & Plumbing Company, a woman-owned and operated company in the Los Angeles region. It focuses on drains, sewers, water, gas, fixtures, and water heaters under the direction of owner Connie, who has more than ten years of experience. Professionals employed by American Drain Works are devoted to quality and trust and are licensed and bonded.
Address: 11319 Washington Blvd. Ste A, Los Angeles, CA 90066
Phone Number: (310) 390-3180
Complaints Ratio: 20%
Summary: Best Plumbers in Los Angeles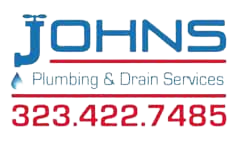 John's Plumbing & Drain Services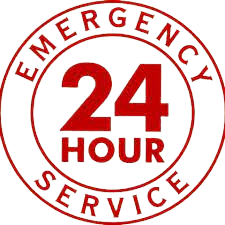 24 HR Emergency Plumber Los Angeles Inc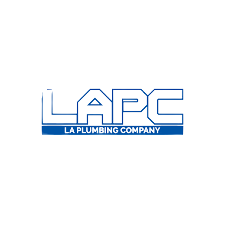 LA Plumbing Company | Plumber in Redondo Beach, CA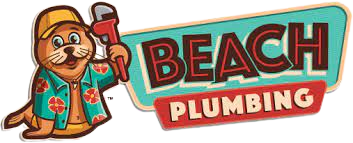 Beach Plumbing

Local Plumbers

Power Pro Plumbing Heating & Air

Advantage Plumbing & Rooter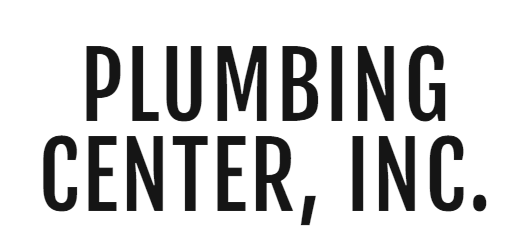 Plumbing Center, Inc.

American Drain Works and Plumbing Company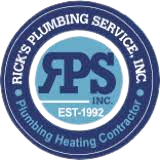 Rick's Plumbing & Water Heating Repair
---
How to Find the Best Los Angeles Plumbing Companies
According to the Census Bureau, there are around 6,900 plumbers serving in Los Angeles, CA. Who provide a variety of services. The top Los Angeles plumber for your requirements can be found in a few different ways.
Decide Whether You Need a Plumber
For the experienced homeowner, many do-it-yourself plumbing chores may seem manageable, but in general, we advise hiring a professional plumber for any project you are uneasy or unfamiliar with.
Regardless of your degree of confidence, you should engage a plumber for more serious plumbing system problems including gas line work, drain cleaning, and new plumbing installations in order to protect your safety.
Check out our list of common services that plumbers can assist with to make sure you really need a plumber and not another kind of professional:
Sewer line or water line replacement
Septic and Sewer Repair
Sump pump installation
Leak detection services
General plumbing needs and maintenance
Camera inspections
Shower repair
Slab leaks
Pipe repair and replacement
Dishwasher, washer, and dryer installations
Drain cleaning services
Garbage disposal services
Water heater Installation and repair services
Examine reviews of Los Angeles plumbing
It can be difficult to choose the best plumbers in your region for your project if you don't ask around for advice or study internet reviews of nearby plumbing companies. Be sure to carefully read the reviews for each provider, noting the proportion of favorable and negative comments. For instance, a certified plumber with plenty of reviews might seem like a decent option at first, but if most of the remarks—especially the more recent ones—are unfavorable, you might want to check the evaluations of other service providers before choosing one.
As an additional illustration, local Los Angeles plumbers with good reviews who haven't had any in the previous six months or so might not be available or may have scaled back. The best way to determine a company's or provider's overall quality is to read reviews.
Get Los Angeles Local Plumbing Quotes
Speak with a few nearby qualified plumbers to find out the approximate costs each one would charge for your job. Aim to combine good evaluations with affordable costs by comparing pricing with the reviews of each Los Angeles plumbers firm.
Insurance and Licensing
When selecting a plumber, the first things to check are typically their insurance and license. Since many plumbing problems are safety-related, most states mandate that plumbers hold a license. To obtain a license, a plumber must complete years of experience, continuous training, and be up to date on the latest codes and trends, but each state has its own requirements.
State-mandated insurance and bonding are included with every plumber's legal license, protecting both the homeowner and the plumber in the event that something unforeseen occurs while doing a plumbing repair.
You're more likely to get a high-caliber plumbing service from a plumber with more awards and credentials. Make sure the plumber you choose has a lot of experience and treats plumbing professionally, so don't be afraid to ask to see their credentials.
Find Local Los Angeles Plumbing Quotes
To find out what each service would price on average for your project, get in touch with a few local plumbers. Try to find a balance between affordable prices and high ratings by comparing pricing to the evaluations of each Los Angeles plumber company.
---
Los Angeles's Plumbers Average Price
Remember that your location plays a significant role in determining how much a professional plumber will charge you in Los Angeles, as average plumbing prices there will be higher than national averages.
Plumbing repair can generally be divided into six categories: miscellaneous, gas services, water heater, leak, clog, and clogs. An estimate for a plumbing job must take into account the price of the materials, the plumber's hourly rate, and any other expenses, like permits or disposal of outdated equipment.
The materials for the job are often marked up by contractors in addition to covering the cost of purchasing, storing, and transporting the items. The plumber might charge $165, for instance, if the toilet costs $150. While markups vary, most contractors add 5% to 20% to the price of materials.
To sum up, labor is also typically marked up by plumbing companies. For a plumbing business to break even and turn a profit, labor costs must be marked up. A plumber, for instance, typically earns little more than $30 per hour, according to the U.S. Bureau of Labor Statistics. However, the hourly rate for most plumbers is between $45 and $200.
The markup variance is ascribed to the following factors: the company's reputation, the plumber's experience, and the cost of living in the area. Greater experience may translate into higher fees for plumbers, such as certified technicians or master plumbers. Part of the total cost will also depend on location. In comparison to a journeyperson plumber in Wichita, Kansas, a journeyperson plumber in Los Angeles most certainly charges a larger markup.
Emergency Plumbing Services in Los Angeles
The quickest reaction is necessary for emergency plumbing problems, so if you don't already have a plumber on hand, you'll need to locate one quickly to prevent serious damage to your house. When you hire an emergency services provider or after-hours plumber, you should be prepared to pay a call-out fee. Once the emergency is resolved, we advise making an appointment for routine maintenance with a Los Angeles plumbing firm to make sure the issue is fixed for good.
Fixed Prices
An expert plumber could bill a fixed fee rather than an hourly rate plus materials. For instance, plumbers may bill a flat fee of $80 for fixing a faucet repair or $150 for clearing a clogged toilet. One benefit of upfront flat-rate pricing is that it allows you to obtain an official estimate. Furthermore, you are stuck with that set charge in the event that something goes wrong or the job takes longer than expected.
---
Home Plumbing System Water Leaks
A home's plumbing system is made up of several parts, all of which have the potential to leak, explode, or stop functioning. Which, if ignored, might have consequences ranging from a small annoyance to major water damage. These are some typical problems that can arise with the plumbing systems in your house.
Cracked Pipes
For homeowners, dealing with burst pipes can be frightening. Hard water, obstructions, old or rusted pipes, cold temperatures, and tree roots are some of the factors that might cause this catastrophe. If you don't act fast, burst pipes can cause damage worth thousands of dollars. Most of the time, you should have an emergency plumbing service or your local plumber on hand to assist you.
Turn off the main water supply to your home before your plumber arrives. Find the water shut-off first. Depending on your home, it can be in the basement or outside, among other locations. To reduce the risk of electrocution, turn off the electricity in the room or area where the leak is located.
Sink leaks
If you leave fixing toilet leaks until the last minute, it could become a costly plumbing task. In an emergency, plumbers might advise you to turn off the water valve (found at the base of the toilet) before attempting any plumbing repairs.
Plumbing Leaks
The majority of the time, fixing a leaky faucet is easy, but you shouldn't put off fixing it because doing so could result in a higher water bill. There are four typical kinds of leaks in faucets:
Cartridge: Protrudes from the valve seat's worn rubber washer.
Compression: Owing to a failed O-ring or neoprene seal, this problem is less frequent in new faucets but is still present in older homes.
Ceramic disc: Usually the result of a disc crack, this necessitates replacing the cartridge, which can be costly depending on the kind and model of faucet you have.
Ball type: Found only in ball-type faucets, this type of faucet can exhibit many leaks.
The usual lifespan of a faucet is up to ten years, although this can vary depending on a number of factors, including the kind and age of the faucet, whether you have hard water, and more.
External Leaks
Although they are quite common, outdoor leaks can be difficult to spot if you've never encountered one. For instance, a slab leak occurs when plumbing pipes split or leak beneath the slab or foundation of your house. This leak can harm your walls, lawn, basement floors, and foundation. Even if your usage didn't vary from last month to this month, you might not be aware of an exterior leak until you receive an exceptionally high water bill statement.
Before you receive a large bill, check each of your outside faucets individually if you suspect you may have an exterior leak. After turning on each faucet, check the surrounding regions and spaces for leaks or moisture. To stop more water damage to your property, turn off all of your faucets and contact a professional if you see water someplace it shouldn't be. This could be the result of an external leak.
Leaks in Water Heaters
Leaks from water heaters should also be fixed right away to prevent harm to your walls, furniture, and flooring. The age of the water heater, irregular pressure, sediment build-up, and a lack of routine maintenance are some of the causes of water heater leaks.
Although you can always perform your own initial examinations, you should always contact an expert if you're unsure or uneasy. In addition to performing a comprehensive system inspection, a plumber is also skilled at identifying subtle signs that the average homeowner would miss, such as an odd noise.
---
Water Usage in Los Angeles, California
The most recent survey available, from 2015, indicates that the total annual residential water usage in Los Angeles County was 820 million gallons, as reported by the U.S. Department of Interior. Water consumption in households, both inside and outside, is included in this figure. This includes drinking, bathing, washing clothing and dishes, using faucets and toilets, preparing food, watering gardens and lawns, and maintaining swimming pools.
---
Methodology
We examined the caliber of approximately one hundred plumbers' customer service in the Los Angeles region. Based on a number of factors related to customer experience, we ranked each plumber. The weights given to each category are as follows:
Low to High Star Rating Ratio (35%)
We compared the quantity of Google reviews each business had to the ratings attached to those reviews. Businesses that had a greater proportion of favorable evaluations were awarded more points than those that had a higher number of negative ratings.
Complaints to Reviews Ratio (25%)
Based on their ratings, we compared the quantity of complaints received by each plumber. A higher score was obtained with a lower complaints ratio.
Time of Response (25%)
Businesses with quick response times scored higher than those with delayed or irregular response times.
Operating Hours (10%)
Longer hours for plumbers are regarded as a sign of accessibility, and they score better.
Frequently Asked Questions (FAQs)
What should you say when you call a plumber?
If you can easily identify the problem, the most crucial information to provide a plumber with upfront is the issue you're having and its location. Inform the plumber of your actions at the beginning of the problem as well.
What are the most common leaks that occur in a house?
Leaks in the water heater, faucets, toilets, shower hoses, and supply lines are a few frequent leaks.
How would you go about fixing a ruptured pipe?
In the event that a pipe bursts in your house, knowing what to do could mean the difference between hundreds and thousands of dollars in repairs. Cutting off the main water supply to your house should be your first action. After that, turn off the electricity to ensure your safety while traversing the impacted region. Take out any valuables, such as artwork, furniture, or keepsakes. Finally, before the damage is too great, give a plumber a call to help you deal with the burst pipe.